This year, the Friday before Easter we were eating out at a little restaurant near our house and saw a bunch of signs for an Easter Egg hunt at a local park. Perfect because we hadn't had any plans so I was so excited to take the kids.
The signs said from 9-11 so of course we have to go and get there at 8:45 a.m. Once there the signs say ages 2-4 egg hunt at 10:15 and ages 5 and up 10:45. Oh my, I seriously wanted to get out of dodge but Jared said let's let them play and wait.
While we waited I took lots and lots of pics of the kids playing on the playground.
And eating mulch..
And eating more mulch...
We stood behind the tape checking out all those eggs.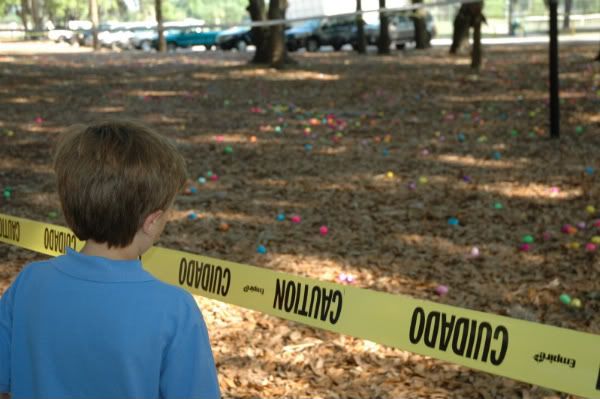 It really was so fun to think that this sweet one was born last Easter.
And this year she was carrying around a basket as big as her.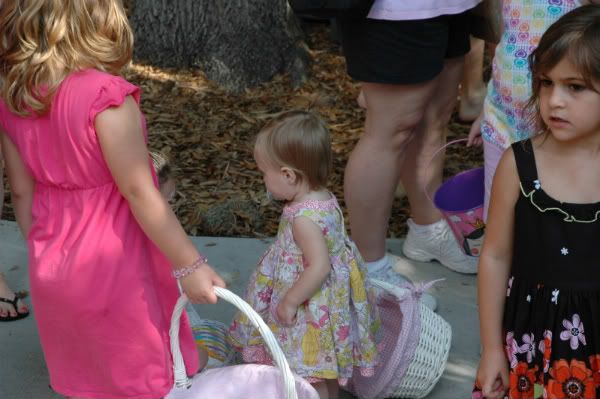 She was able to join the youngest age group to collect eggs. It was so fun watching her try to figure out what was going on. She did manage to get and keep 3 eggs and a few pieces of mulch and leaves. :)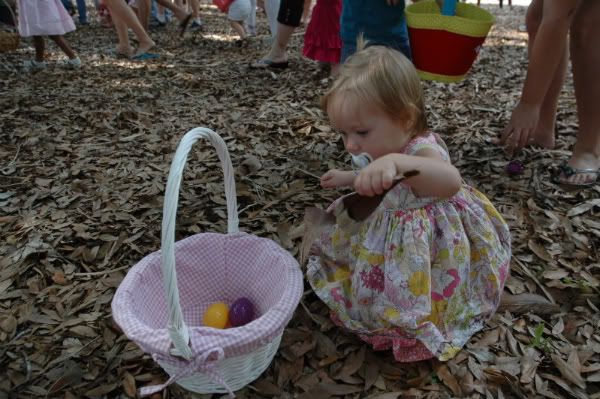 Next, it was big bro's turn. I kept trying to show him places where to go that no one else would think of but he wouldn't have it.
Kind of looks like he didn't need my help anyway.
The kids had so much fun and on the way out we ran into this guy. Adelyn wasn't afraid at all, she was actually wanting to stay there with him!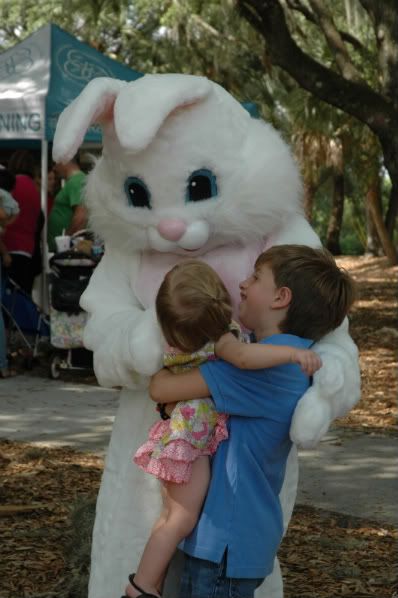 This is not the way/reason we celebrate Easter by any means but it is a fun tradition to do with the kids.
Along with coloring eggs!! We love doing that every year. And this year we had our sweet Adelyn added to the mix. She didn't care to color the eggs just tried to eat one and once that was a bust well, she busted it.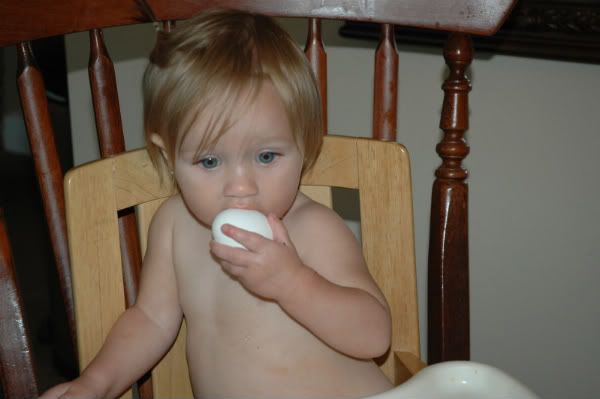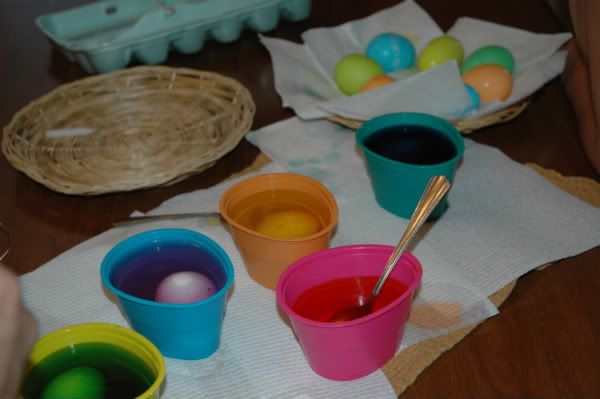 And some of our finished products!