Adelyn's 1st Birthday Party was April 9th and there are still sweet little reminders left through the house. I L-O-V-E-D planning her party and celebrating my girl turning 1!
I hung these pom poms over the tables at the party now a few of them are hanging over her crib and they look so cute in there! This lone one is still hanging in my living room! Haha...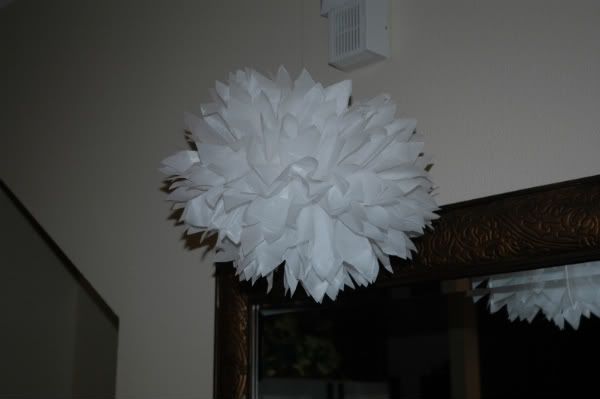 These were the party favors I made for all who came to the party. And lucky me I scored a couple for myself. :)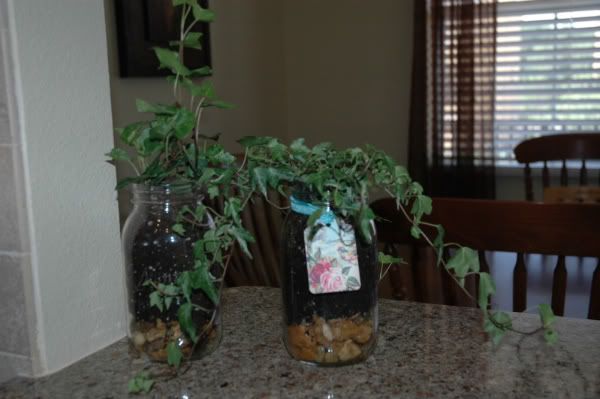 I made this chalkboard with a cheap frame from Wal-Mart and some chalkboard paint for her party and now it sits on my kitchen counter so I can write daily messages to my family.
Adelyn is already 13 and 1/2 months and weighs 20 lbs. She is such a happy and healthy girl. She has grown and changed so much since I wrote her 10 month post. That was an exciting one though because that's when she started walking. Now she is all out tryin to run! She loves loves loves to eat. Seriously, any new food we have given her she likes and say's "more!" She now say's Dada, Mama, ANDON (she always yells it :)) diaper, thank you, and brother. She is actually saying a lot more this is just what we can understand! She is a very busy girl with lots and lots of energy and we LOVE her!! :))