We've quickly learned that you can't leave the pantry doors open around here.
This little stinker will go right in and help herself.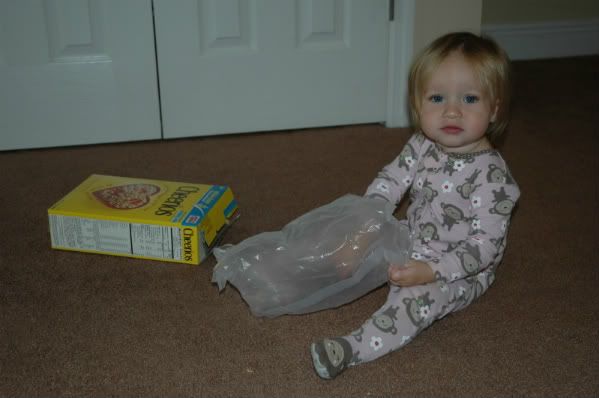 I have been so busy cleaning every corner of this house today to get ready for company for the next five days that I wasn't paying attention.
So, she went in and got herself a box of cheerios. And I caught her red-handed!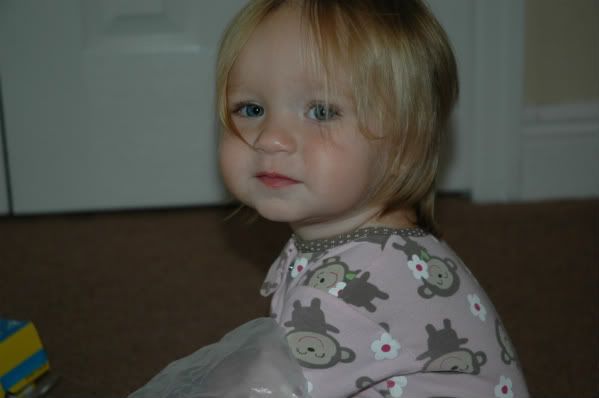 No, she didn't eat the whole bag. It was mostly empty to begin with.
But that didn't stop her from finishing it off.